Bottom Freezer Refrigerator RBH484DWIR/ICE-RBH593DWIR/I
Specification
Model: RBH484DWIR/ICE – RBH593DWIR/I
Climate Class: ST
Rated Power Input: 120W
Total Storage Vol.: 484L
Refrigerant Gas Type: R600a

Net Weight: 110kg
Dimensions: 840(W)×780(D)×1850(H) mm
Energy Grade: A
Color: White

Description
Intelligent Design with More Space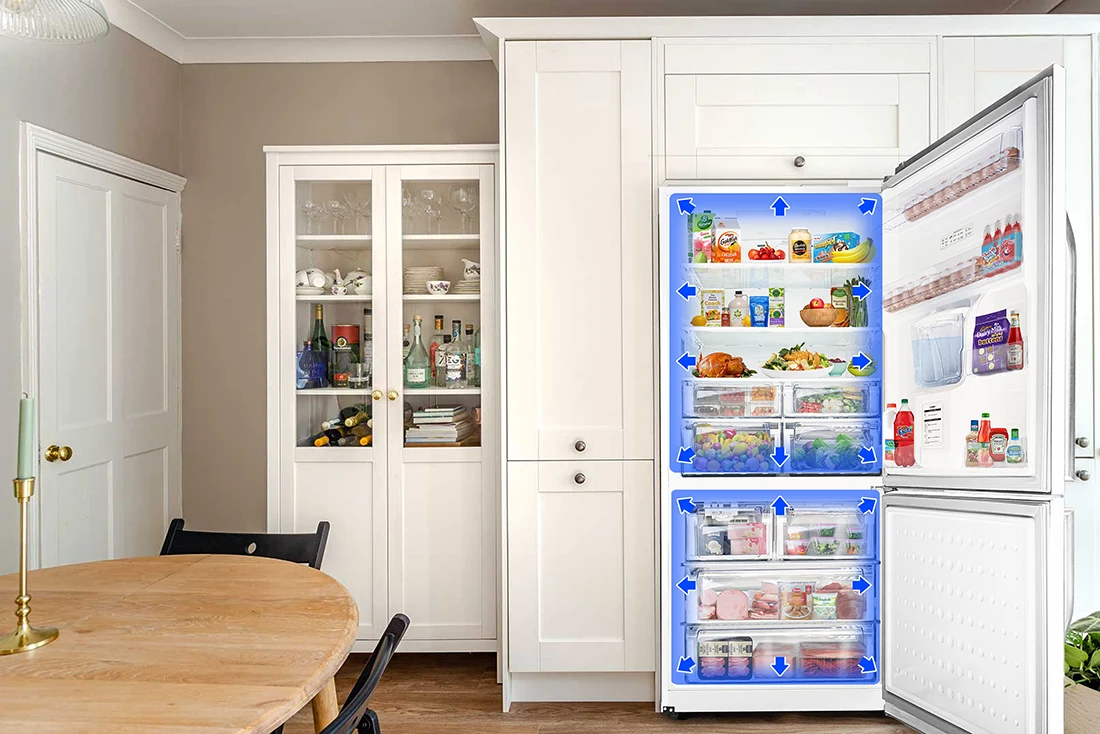 With a 370L-capacity top compartment, this Suzuki freezer gives you more space to keep your groceries fresh and organized. It has 4 bottom-compartment drawers, and 4 drawers, and 3 safety glass shelves in the top compartment that can be folded back completely when you need more space. It is easier now to accommodate tall bottles, cans, and cartons of juices. It has a uniquely designed handle that can be cleaned and sanitized easily.
The No Frost technology with a dry air circulation system eliminates moisture from compartments and prevents the frost accumulation on food.
This cooling system enables quicker arrival at optimum temperature and uses less energy. Your food stays fresher with the all-around cooling system, which cools the freezer from corner to corner.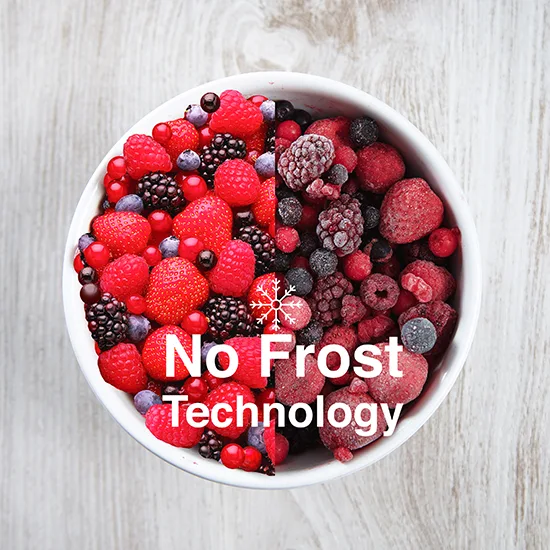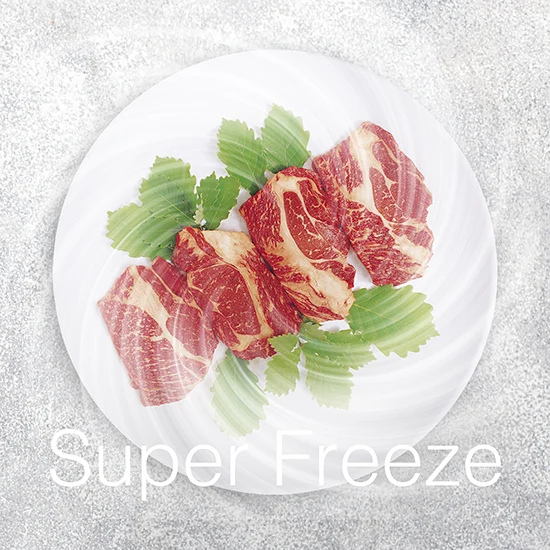 Makes quickly freeze fresh food such as meat, fish, and perishables, keeping them fresh and prevents from spoiling.
With the Super Cool function, the refrigerator reaches optimum temperature faster and uses less energy. The Power Cool function keeps the food fresh for a long time and quickly cools your groceries.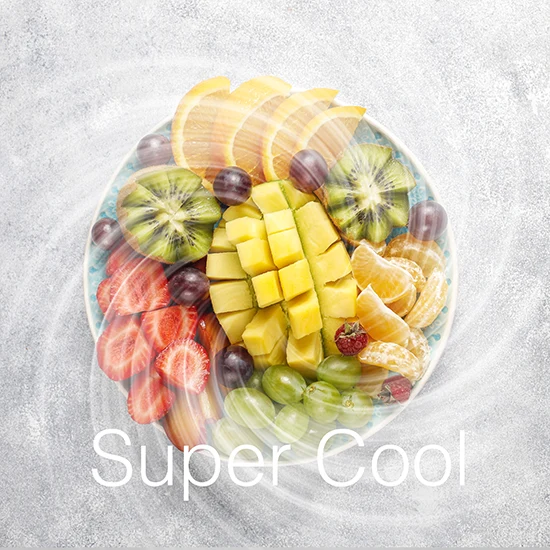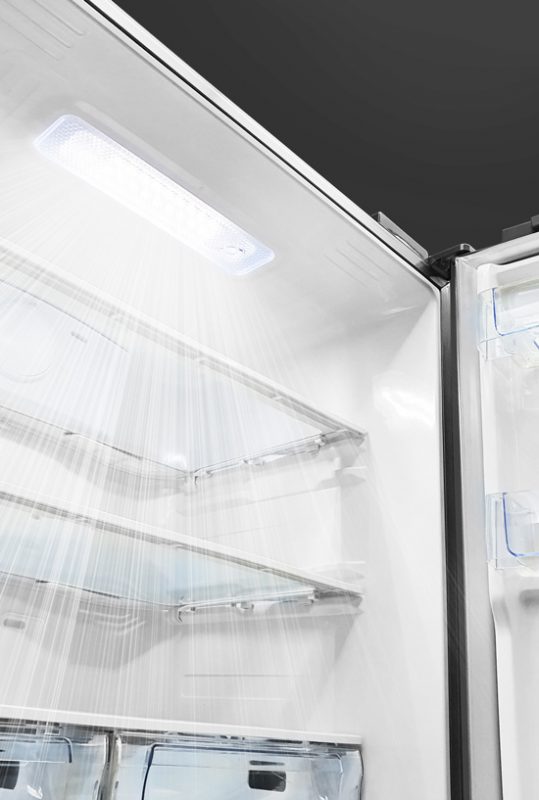 The LED lighting of this Suzuki freezer is brighter and long-lasting. It lights up space inside by saving energy.
This Energy Grade A refrigerator has a digital touch control panel, which allows you to control the temperature of the refrigerator
and freezer and other capabilities.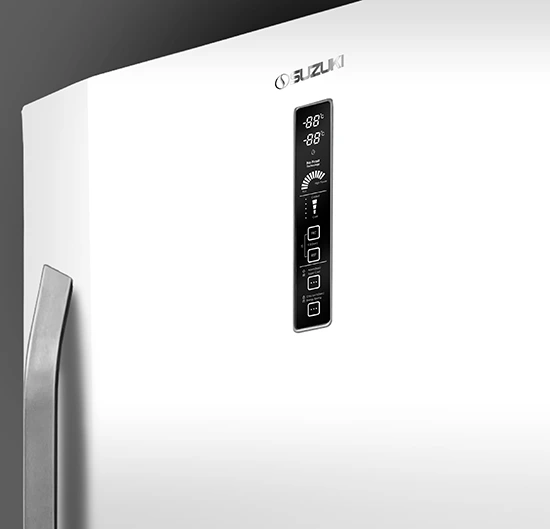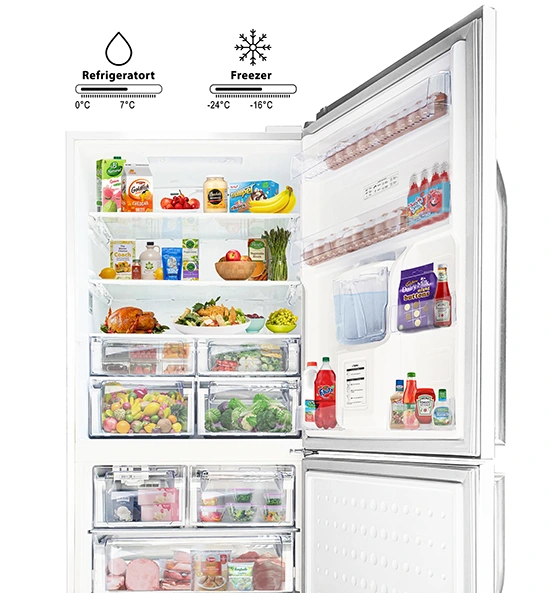 Wide range of temperature
The Dual Cooling System in Suzuki refrigerators independently controls the refrigerator and freezer with two separate evaporators and accurate electronic control equipment.
This allows for more precise adjustment of the temperature and air circulation of the refrigerator and freezer, helps to maintain the desired temperature of each one, and does not allow the smell of food to mix with each other.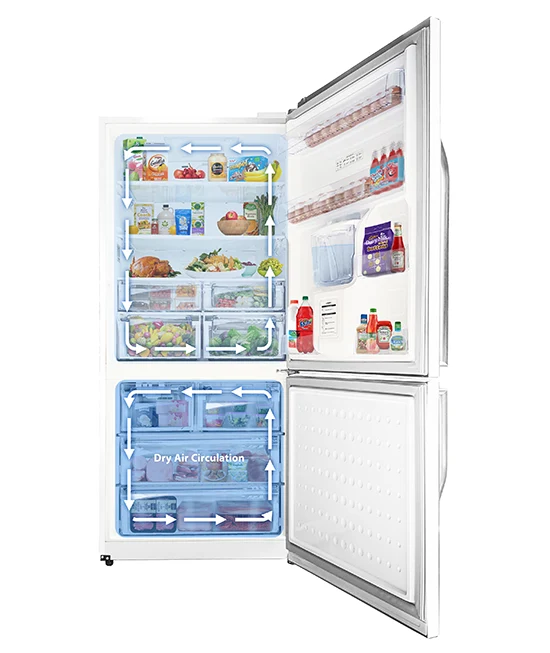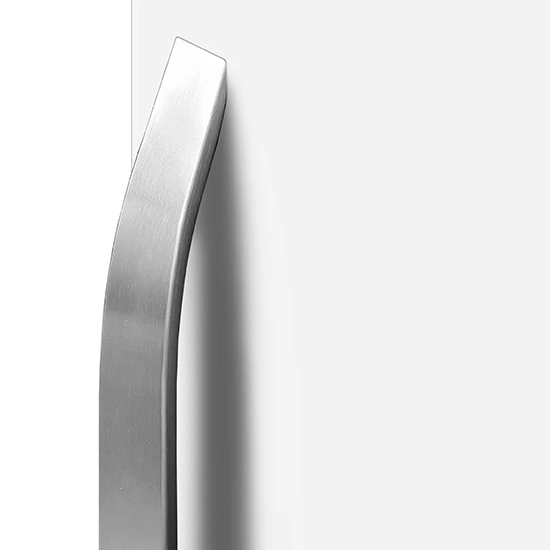 Ergonomic handle with a unique shape.
The Automatic ice maker in this Suzuki freezer dispenses ice cubes through a water filter.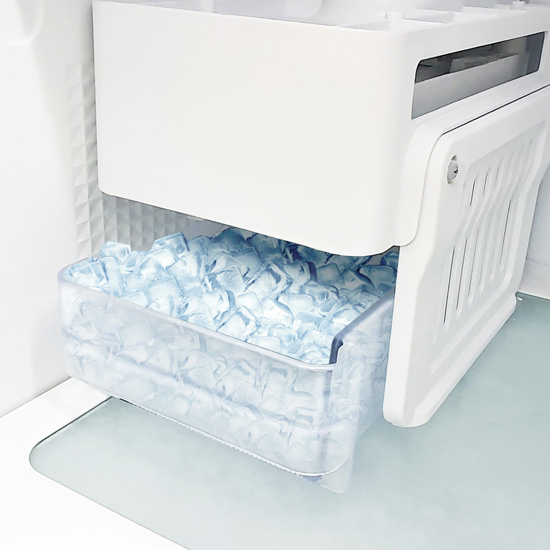 Related products