Split Type Air Conditioner T1 Hitoshi Series 12k
Suzuki Hitoshi Air conditioner 12000
Smart Airflow
Turbo
Low noise
Sleep mode
24H timer
Specification
Indoor unit model: SZ-12H410T1WCI
Rated voltage: 220-240V
Rated frequency: 50Hz
Refrigerant: R410A
Noise(Indoor Unit): 44dB(A)
Outdoor unit model: SZ-12H410T1WCO
Net Weight(Indoor Unit): 9kg
Noise(Outdoor Unit): 53dB(A)
Net Weight (Outdoor Unit): 27kg
Cooling capacity: 12000Btu/h
Rated power input: 1090W
Max power input: 1420W
Rated current: 5.1A
Max current: 6.6A
Air volume: 620m3/h
Net Dim.(WxDxH)(Indoor Unit): 811*292*203mm
Heating capacity: 12500Btu/h
Rated power input: 1010W
Max power input: 1315W
Rated current: 4.7A
Max current: 6.1A
Air volume: 650 m3/h
Net Dim.(WxDxH)(Outdoor Unit): 795*305*549mm
Description
The swing is making it easier to adjust a total 4-way airflow which is leading to a comfortable air experience for users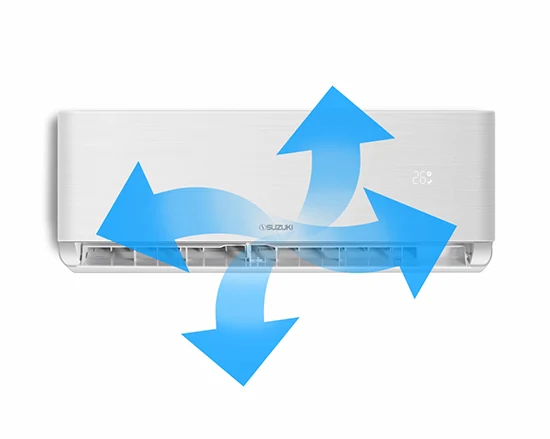 The air conditioners are able to retain and restore temperature and other settings when it is turned on again after being turned off or power cut.

While cooling mode is on, a shower-style cooling experience will be provided. This is caused by blowing cool air towards the ceiling.
While heating mode is on, a blanket-style heating experience will be provided. This is caused by blowing the warm air towards the floor.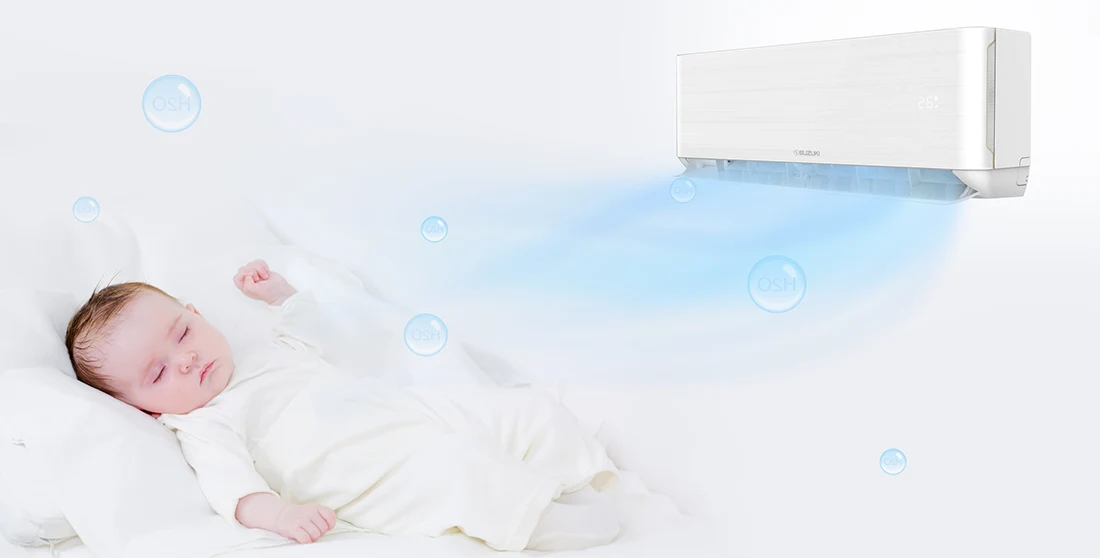 When sleep mode activated, for efficient performance during the night, it will start working with less capacity and noise by gradually reducing or increasing the temperature until the environment reaches the desired temperature and provide a pleasant sleep.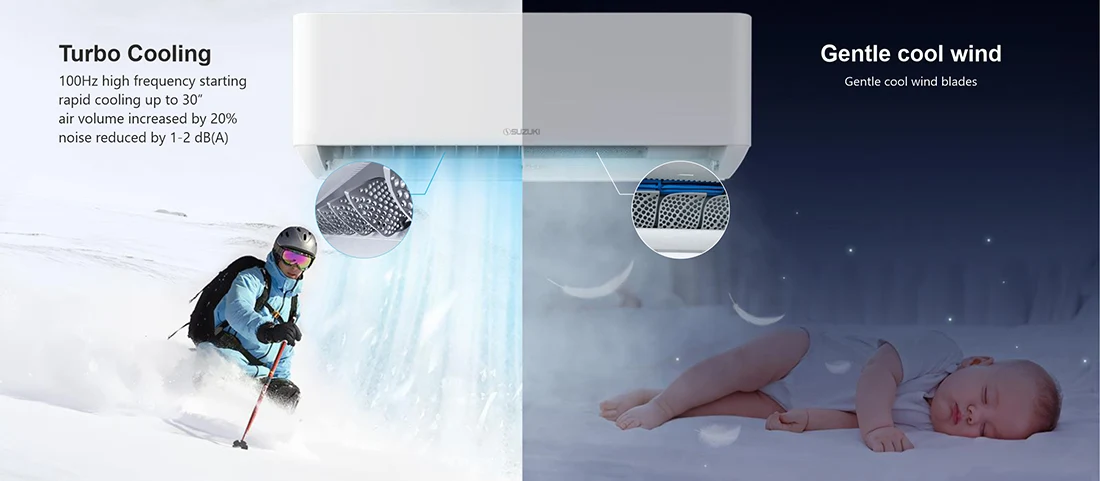 In Cooling Mode, outlet temperature will decrease rapidly in just 30″ from 27°C to 18°C
R410A
A refrigerant with higher SEER (seasonal energy efficiency ratio) rating than R22 as it reduces power consumption. It also has reduced greenhouse gas emissions which means it won't contribute to depletion of ozone layer.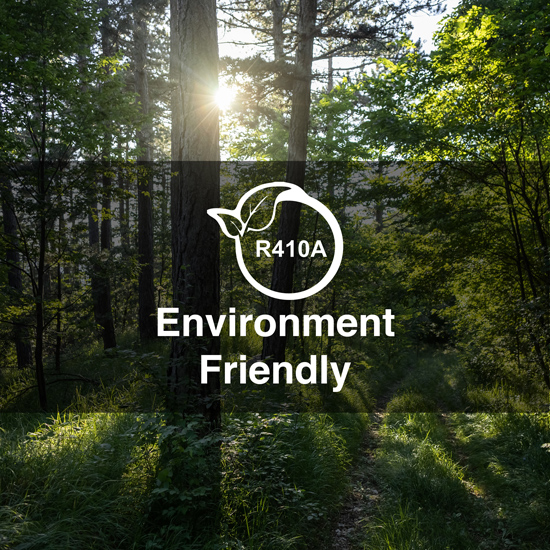 The air conditioner will automatically identify and inform users when an error occurs, with the error code on display.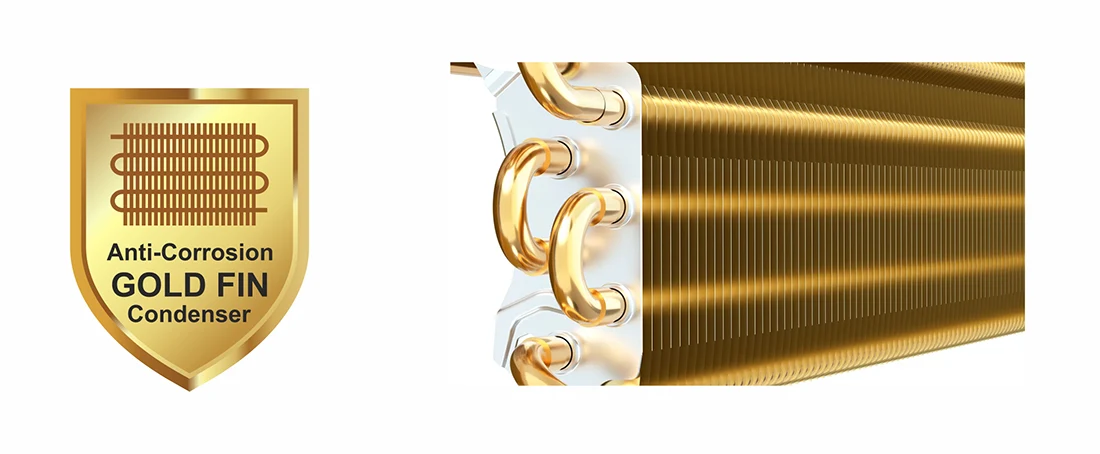 Rust-proof technology, excellent tightness and corrosion resistance
Prevention of water, dust, insects and the reliable electric control extend the service life, plus rust-proof technology enables the outdoor unit to suffer from rusting.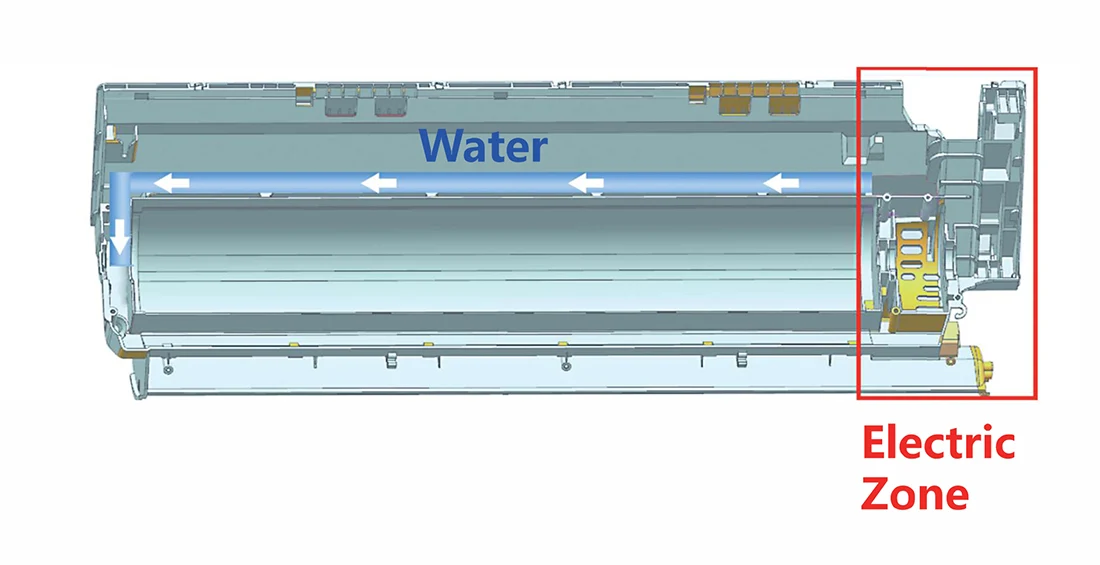 No Connection between condensate water & electricity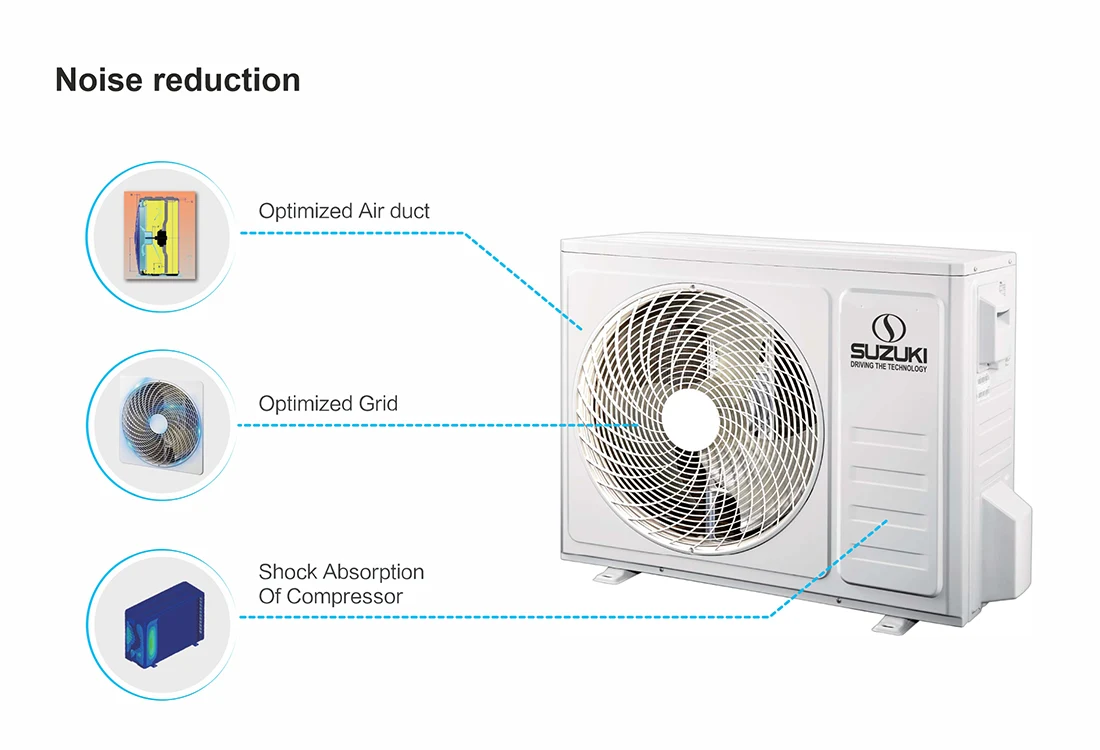 Related products